I know I said I'd wait to post this story til tomorrow, but I'm finding myself caving to the unbelievable pressure I'm receiving on twitter.
YOU GUYS ARE THE WORST!
Okay, that's a lie.  I'm totally thrilled that there has been SO MUCH interest in this contest, and I got a little weepy the other night when I was looking over all the great stories we received.
For realsies, every single one was a home run, HOWEVER this first place story was a unanimous favourite.  No joke, when Susie, Amy and I pooled our scores from the rubric, this one only beat out second place by HALF A POINT.  AND it had a nearly perfect score (47.5/48).
I think you'll all love it, too.
Without further ado, your first place zombicorn story was written by…
…
…
…
…
…
…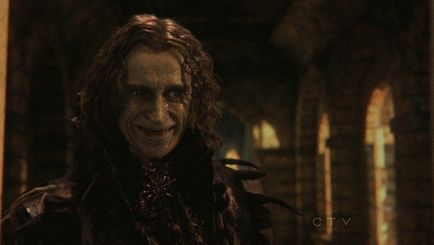 She even commented the day before she sent this in that she didn't think her story was coming together, but we are pleased to inform her that she was SO. VERY. WRONG.
CONGRATULATIONS, EM!
*
Don't mess with the Zombicorn. You'll get the Zombihorn.
Janie was playing with her My Little Ponies again. How childish, Billy thought. He didn't remember playing with baby toys when he was seven. He walked up to his little sister and sneered. "It's so boring here!" he complained for the one thousandth time this summer. He threw himself down next to her and started tearing up the grass.
Janie frowned condescendingly. "Why don't you read a book?"
Billy swatted at a mosquito. "I read all mine already."
"Do you want to borrow one of mine?"
He looked scandalized. What sort of horrible girly books did Janie bring on their vacation?
"Do you want to play ponies with me?"
Billy rolled his eyes but picked up a white horse anyway. Not a horse, he realized as he brushed the long purple mane aside. A unicorn. "Why do you play with these things?"
Janie shrugged. "They're fun." She made her pony prance over to his.
Billy threw the unicorn in the dirt disgusted.
"Stop! You'll hurt her!"
Billy picked the unicorn back up and swung her around by her hair. "Don't be stupid! She's not real."
Janie grabbed the unicorn from her brother's hands. "Don't say that!" she hissed frantically. "She told me that every time someone says unicorns aren't real, a unicorn dies!"
Billy raised one eyebrow at her. It was a skill that he had perfected with hours of practice in front of the mirror. He looked just like their father when he did it, and he knew how mad it made Janie. She still couldn't do it. "Good thing unicorns aren't real then. That way I don't have to worry about killing them when I say they aren't real."
"That's three unicorns you just killed! She'll be so mad!"
He snatched the unicorn back from his sister. "She's not real!" he repeated, punctuating each word by banging her horn into the ground. When he was through abusing her, he tossed her back to his sister.
"Not her, dork," she said, brushing the unicorn's tortured hair. "The unicorn, I mean. The real one."
Suddenly, as though she were late for something, Janie shoved her toys away in her backpack. "Do you want to see her?" There was such childlike honesty and excitement in her voice. She showed him the apples and carrots she had in her bag. "I told her I'd bring her these for lunch. Do you want to come?"
Billy rolled his eyes again. His mother told him to be patient with his sister. She had a very active imagination. But what about telling Janie to be patient with him? Billy didn't want to listen to her nonsense.
"You're the one who's bored," Janie said after Billy didn't answer.
"Fine. I'll come see your stupid unicorn. What'd you do? Staple a dildo to one of Uncle Stacey's horses' head?"
"What's a dildo?"
Billy didn't want to admit that he didn't know either. He had only heard some of the older boys talking about them down by the lake.
"Well, if you don't know," he said superiorly.
Janie led them to the old barn at the edge of their uncle's property. Blistered red paint covered the rotting walls. Uncle Stacey had told them to keep away, that it was dangerous. Janie marched on, but Billy hesitated.
"What, are you chicken?" Janie taunted her brother.
"No. I just don't want to risk my neck for whatever prank you're pulling."
Janie tucked her thumbs under her armpits and flapped. "Brawwwk!"
"Shut up!" he said and pushed her.
"Then come on!" She grabbed his hand and opened the door to the old barn.
He was hit with the overwhelming smell of bubble gum and cotton candy. A shining white horse with blue and pink spots on her hip and a silver mane and tail lay on the hay. And of course a horn that shone like platinum. Billy was amazed but didn't want to admit that to his sister. "Did you kill one of Stacey's horses and paint her?"
"She's not dead! She's sleeping!"
"Horses sleep standing up, stupid."
Janie gasped horrified. She dropped her backpack and ran to the unicorn's head, putting her face near hers. "She's not breathing!" She turned to her brother. "You! You said unicorns aren't real! I told you it kills them, and it did!" Janie started to sob hysterically. "You killed her!"
"How was I to know you were being serious for once? Calm down, Janie!" He hugged her with the awkwardness of a guilty older brother.
But she wouldn't calm down. She would run home to tell their mother, and Billy would be in trouble again, even though he didn't do anything. They always blamed him for everything.
A light bulb went off above his head. "I know! Clap your hands!"
Janie wiped her eyes. "That only works with fairies, stupid."
Billy shrugged but continued to clap his hands. "Maybe it will work on all magical creatures."
Janie frowned but clapped anyway. She didn't know what would be worse: having to admit her brother was right or having the unicorn die on her.
The silver tail gave a small shudder. "It's working!" Billy gasped! He clapped faster and faster.
Janie went back to the unicorn's head. She had opened her sapphire eyes. They looked milky and sad. "Come on, girl."
Neither of them noticed as the unicorn turned a dull gray, her blue and pink spots changing to black and purple, her mane and tail a sickly gray blue, and her horn the hue of rusty iron. Not until it was too late. Not until after the unicorn had risen from the dead.
She stood up and shook herself. She stared at Billy with her cloudy eyes. He got the uncomfortable feeling that this undead unicorn, this magical creature twice over, could look into his soul and see that he was the reason why she had died.
"I brought you apples," Janie stammered.
The unicorn zombie snorted.
"I don't think that's what she wants anymore."
"Ca…carrots?"
Billy shook his head. Couldn't she hear the voice in her head like he did? It was terrible. Like tinkling silver bells that had once been beautiful but were now busted and broken and rang dead and out of tune. Telling him that he did it. He killed her with his lack of belief. "Easy girl," Billy tried.
The unicorn zombie stamped her feet and neighed. More of a screech than a whinny.
"Let's get out of here!" Billy cried as he turned to run.
But he couldn't out run a horse, dead or alive. He felt the terrible iron horn plunge through his back. He saw it poke out from his stomach. And if that weren't bad enough, he felt her pull it back with a yank.
Billy collapsed to the ground, soaking the hay with his blood.